Hav­ing a child is a tru­ly life-chang­ing event. It com­plete­ly alters a person's world and every­thing in it — includ­ing their work life. These days, 82% of U.S. par­ents are try­ing to bal­ance work and par­ent­hood, and it's no easy feat.
As the fall­out from COVID-19 con­tin­ues, it seems the chal­lenges for work­ing par­ents are only increas­ing. Many are dis­placed from their typ­i­cal work envi­ron­ments and work­ing from home, and with many schools and day­cares shut down, it means both par­ents and chil­dren are home togeth­er all day.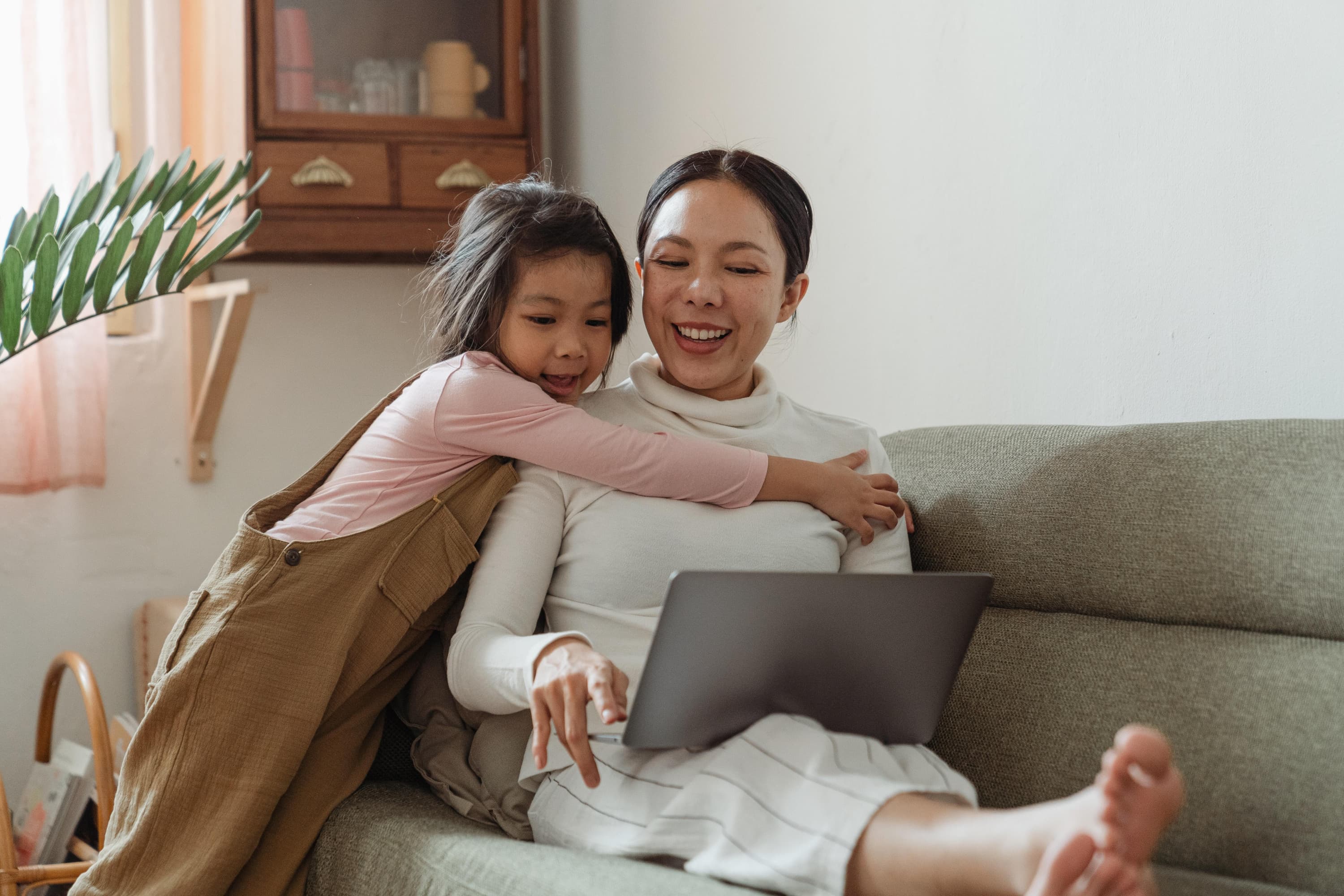 In Sep­tem­ber 2020 alone, a shock­ing 865,000 women were forced to leave the work­force. With nowhere to send their kids dur­ing the day, many moth­ers had to find time to cook, clean and super­vise learn­ing on top of their job duties. For many, there wasn't any way to fit in a reg­u­lar work schedule.
This stag­ger­ing sta­tis­tic illus­trates how dif­fi­cult it is to be a work­ing par­ent, espe­cial­ly in the cur­rent real­i­ty. But don't think that com­pa­nies don't care – many com­pa­nies are look­ing for the best ways to sup­port par­ents in their workplace.
So what are the best ways to sup­port work­ing par­ents? The answer isn't as straight­for­ward as one might think.
Different Parents Have Different Needs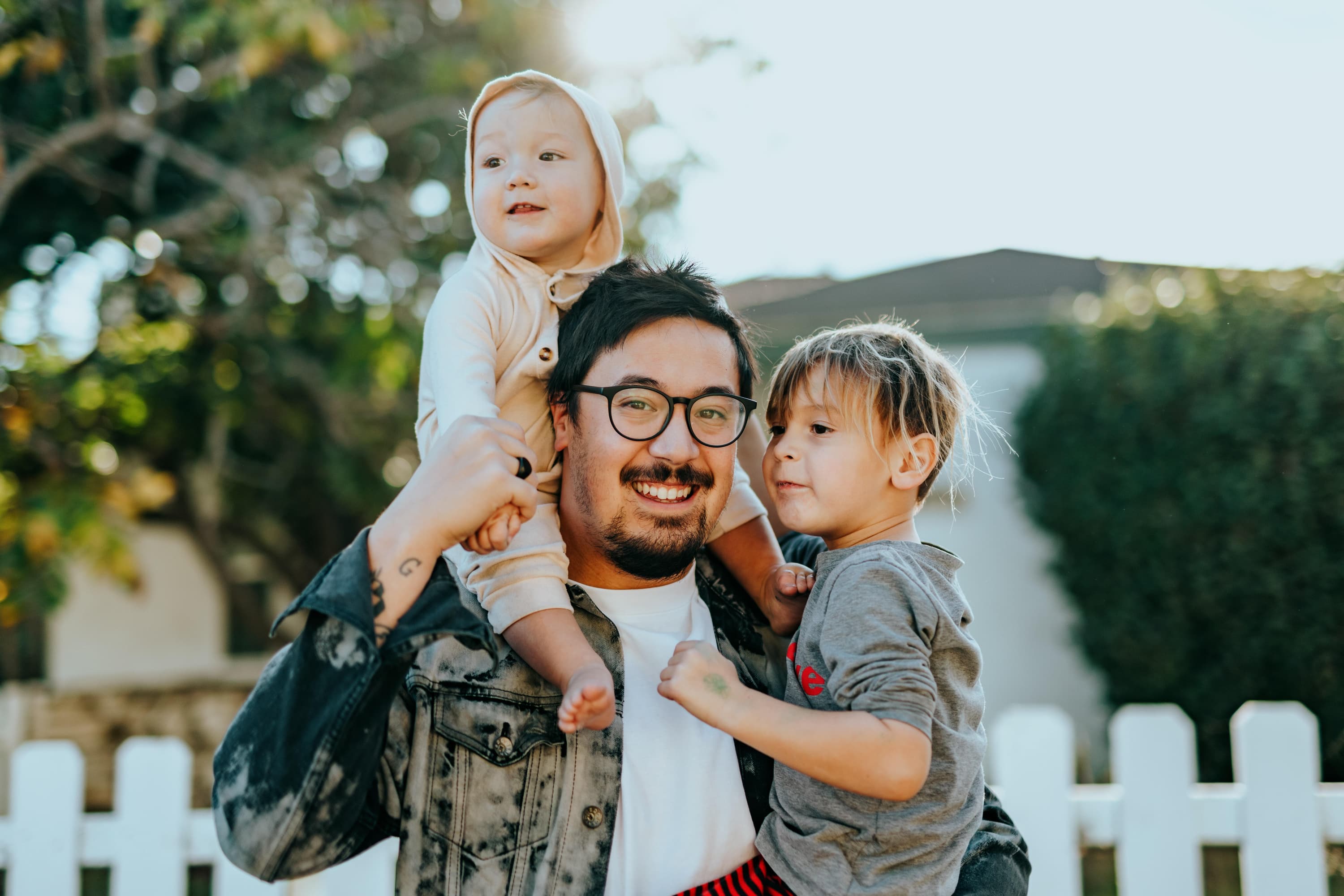 Not all par­ents have the same issues. Think about the dif­fer­ent strug­gles between the par­ent of an eight-year-old and the par­ent of a two-year-old. Eight-year-olds don't need quite as much hands-on care, but they're like­ly par­tic­i­pat­ing in vir­tu­al learning.
On the oth­er hand, a two-year-old requires near­ly con­stant vig­i­lance. There's pot­ty-train­ing, snacks, emo­tion­al tur­bu­lence and more. How­ev­er, a two-year-old usu­al­ly has naps and won't have schoolwork.
Parental diver­si­ty isn't just about children's ages. Think about the dif­fer­ent needs of par­ents with one child ver­sus par­ents with four chil­dren. Think about the diverse needs of a sin­gle par­ent ver­sus those with part­ners. The par­ents of a new­born are also in an entire­ly dif­fer­ent realm of strug­gles. Then, add to that, par­ents of chil­dren with spe­cial needs.
On one side of the spec­trum exists a two-par­ent house­hold, with one child, all nav­i­gat­ing being home togeth­er 24⁄7 and try­ing to jug­gle it all.
On the oth­er end is the sin­gle moth­er of four, two with spe­cial needs, who's an essen­tial work­er, and no longer has some­where to send her chil­dren while she works.
For the part­ners at home, they might ben­e­fit from mar­i­tal or fam­i­ly coun­sel­ing. For the sin­gle moth­er, she might need child­care the most. For the par­ents of four chil­dren of var­i­ous ages, they could use a vir­tu­al tutor and help with food.
Of course, these are all spec­u­la­tions. Par­ents have their own unique needs and chal­lenges, and there's no way to real­ly know what they need. More­over, there's not one ben­e­fit that's going to help all of them.
How­ev­er, com­pa­nies need to sup­port and try to help ease the bur­den of all these needs and chal­lenges. It's not only the moral thing to do, but it's the only way to ensure their employ­ees can stay in the work­force and con­tin­ue to pur­sue their career aspirations.
What are some ways to sup­port the diverse pool of par­ents in today's workforce?
Ideas for Supporting Parents in the Workplace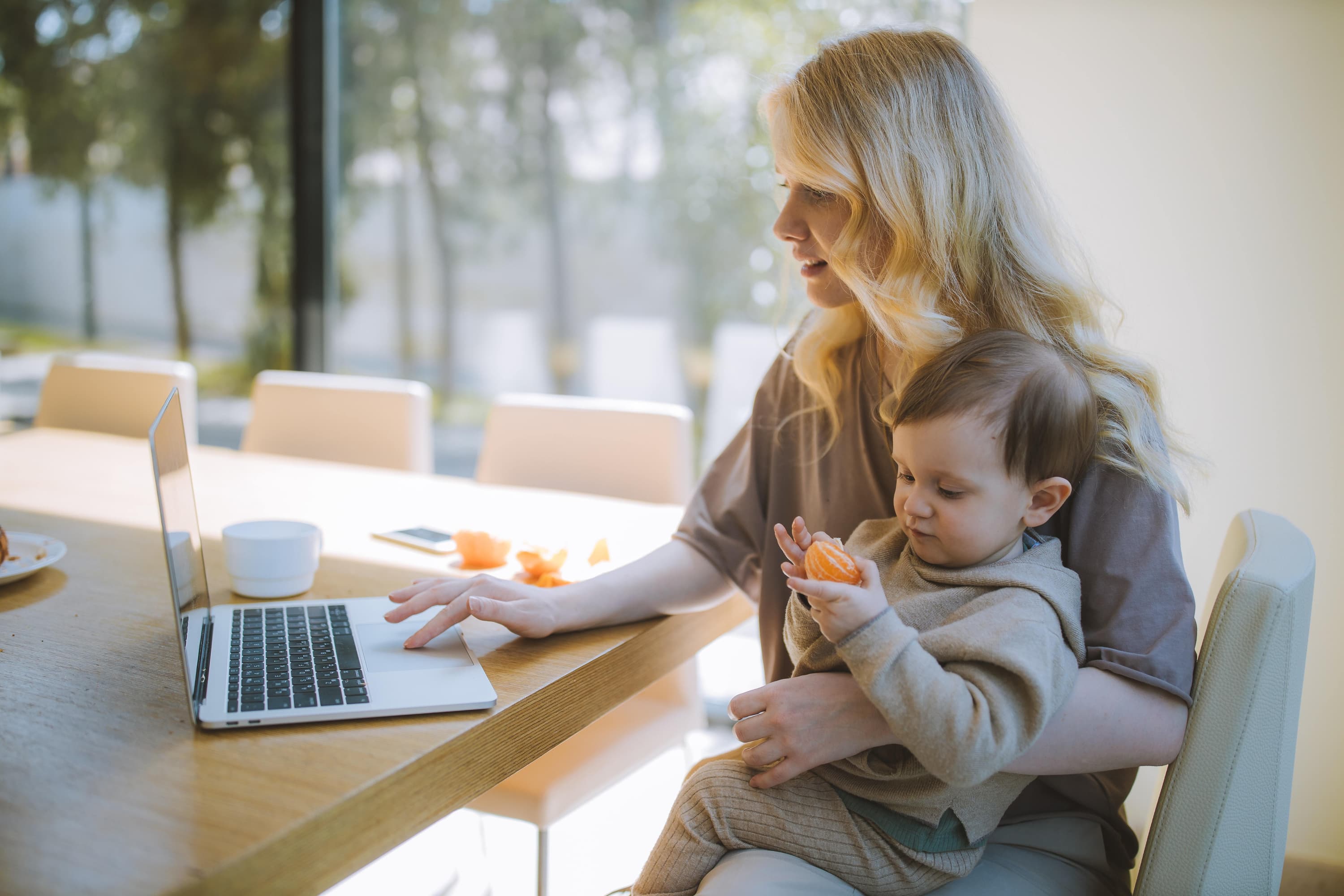 1. Offer Flexibility
Being a par­ent means there's always a chance for the unex­pect­ed. Flex­i­bil­i­ty is a straight­for­ward way com­pa­nies can show sup­port. Flex­i­bil­i­ty can mean work-from-home days, flex­i­ble sched­ule arrange­ments and more.
Ulti­mate­ly, flex­i­bil­i­ty boils down to allow­ing par­ents to take a ​"child-first" approach. Sup­pose an employ­ee knows they have the flex­i­bil­i­ty to take their chil­dren to the doc­tor, go to the soc­cer game or come in a lit­tle late after a long night with the new­born. They're going to feel more sup­port­ed and able to bal­ance par­ent­hood and work.

2. Create a Family-Friendly Work Culture
Cre­at­ing a fam­i­ly-friend­ly work cul­ture is a mul­ti-faceted task. It starts with paid parental leave and flex­i­ble PTO, includ­ing days for phys­i­cal and men­tal health. Flex­i­ble PTO is essen­tial for work­ing par­ents because they nev­er know what needs are going to arise.
It also involves cre­at­ing a space that encour­ages par­ents to talk about their chil­dren if they want. In a phys­i­cal office, fam­i­ly-friend­ly com­pa­nies can encour­age their employ­ees to hang up their children's art­work or cre­ate a time to share fun­ny kid sto­ries. This can be dupli­cat­ed in the vir­tu­al world via per­son­al­ized pro­files and ded­i­cat­ed par­ent chat Slack channels.
Par­ents are often expect­ed to keep their fam­i­ly and chil­dren sep­a­rate from the work­place. How­ev­er, cre­at­ing a fam­i­ly-cen­tric cul­ture allows par­ents to feel like they can proud­ly be par­ents with­out sac­ri­fic­ing their career ambition.

3. Provide Diverse Childcare Benefits
Some par­ents need full-time child­care, while oth­ers need gap or tem­po­rary child­care. Com­pa­nies should con­sid­er offer­ing solu­tions that fit all these parent's needs. Rather
than just pro­vid­ing on-site care, com­pa­nies can give child­care cred­it via apps like Bam­bi­no Sit­ters or Urban Sit­ters, which con­nects par­ents to local babysit­ters. A ben­e­fit like this allows par­ents to use sit­ters when they need them.
Child­care remains one of the most con­sid­er­able chal­lenges for work­ing par­ents, even though many are work­ing from home right now. After all, work­ing from home doesn't mean a par­ent is able to pro­vide their own child­care, espe­cial­ly for par­ents whose chil­dren aren't in school yet.
Child­care should always be an avenue to con­sid­er when try­ing to sup­port work­ing parents.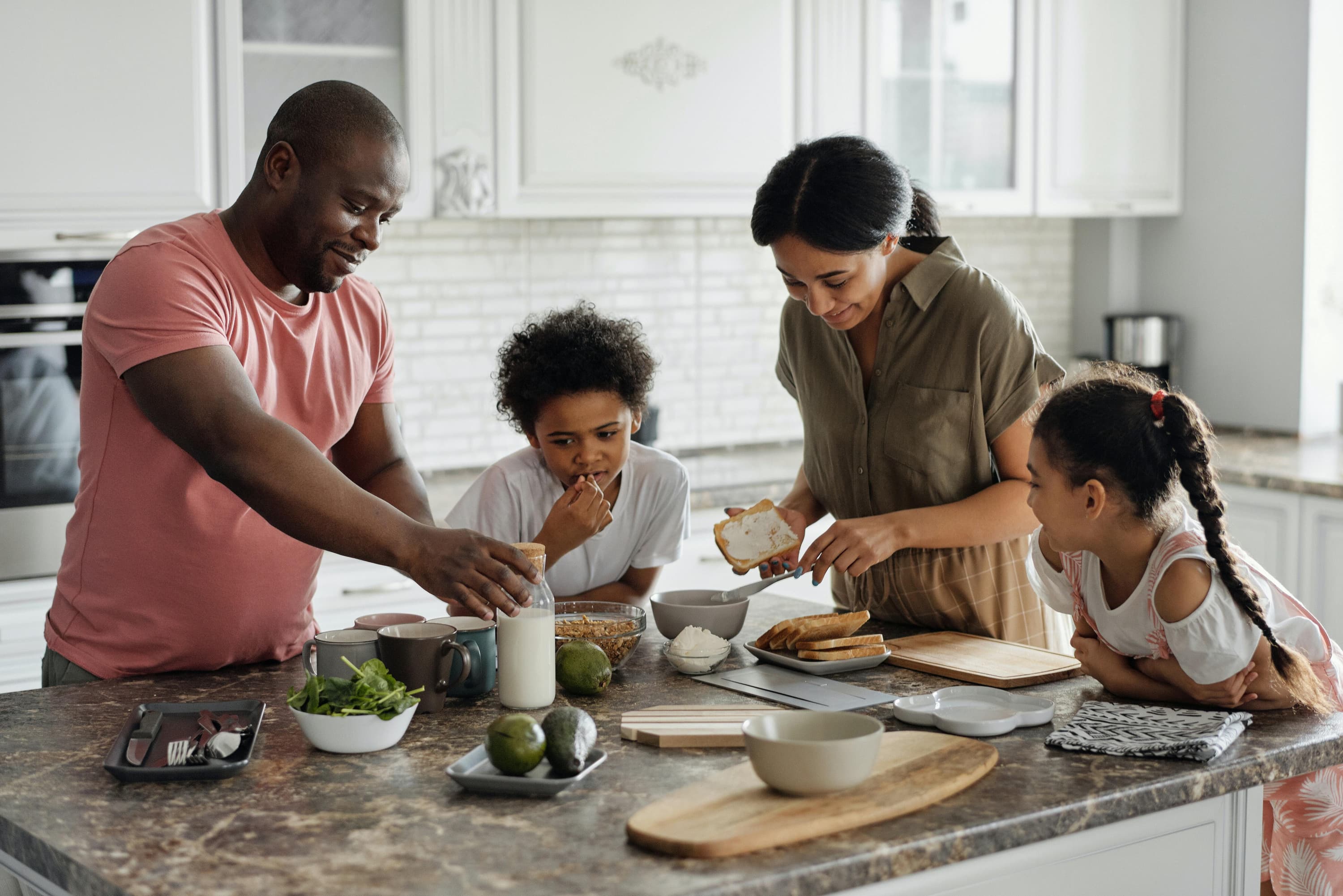 4. Offer Home Services and Delivery
No par­ent gets off work and says, ​"I can't wait to go home and cook, clean and run errands." Being a par­ent is a full-time job in itself. Com­pa­nies can sup­port work­ing par­ents by pro­vid­ing home and deliv­ery ser­vices to their work­ing parents.
Food deliv­ery, meal deliv­ery or help­ful home ser­vice solu­tions also help them car­ry the bur­den once they get home.

5. Consider Telemedicine (Including Mental Health Therapy)
In addi­tion to com­pre­hen­sive med­ical ben­e­fits, today's par­ents need the flex­i­bil­i­ty of telemed­i­cine both for their chil­dren and their own med­ical needs. Pro­vid­ing telemed­i­cine ser­vices, includ­ing online ther­a­py, could be incred­i­bly ben­e­fi­cial for work­ing parents.
Par­ents often put their chil­dren, work and every­one else before them­selves, leav­ing them with­out much effort or time left for their own self-care. Pro­vid­ing the means for work­ing par­ents to have online coun­sel­ing and quick vir­tu­al doctor's appoint­ments is one way to sup­port the over­all well-being needs of work­ing parents.

6. Think About Coordinating and Assistance
One of the most sig­nif­i­cant issues par­ents face, espe­cial­ly those who have chil­dren with spe­cial needs, is all the coor­di­na­tion that needs to be done. Find­ing spe­cial­ists, ther­a­pists and coor­di­nat­ing qual­i­ty care can require full-time attention.
Com­pas­sion­ate com­pa­nies can help ease the bur­den for these par­ents by con­nect­ing them with a coor­di­nat­ing care provider or a spe­cial­ist designed to remove the bur­den of fig­ur­ing it all out alone. Anoth­er help­ful solu­tion is to make sure the com­pa­ny insur­ance cov­ers behav­ioral and phys­i­cal ther­a­py. Com­pa­nies can sup­port these par­ents by pro­vid­ing addi­tion­al means for par­ents with spe­cial needs chil­dren to afford the treat­ment they need.

7. Offer Customizable Lifestyle Benefits
The best way to sup­port work­ing par­ents is to pro­vide a cus­tomiz­able lifestyle ben­e­fits pack­age, so every par­ent can choose the ben­e­fits and sup­port they need most to con­tin­ue bal­anc­ing par­ent­hood and their career.
Fringe's cus­tom ben­e­fits plat­form is a per­fect solu­tion for com­pa­nies who want to sup­port all their work­ing par­ents. With over 100 lifestyle ben­e­fits to choose from, there are ben­e­fits to match every parent's unique needs.
From care­tak­ing ser­vices to pre­na­tal and post­na­tal care, to home ser­vices, men­tal health, talk ther­a­py, telemed­i­cine, self-care and more — Fringe has ben­e­fits to match every parent's needs. Con­tact our team to sched­ule a free demo today!