We recent­ly had the chance to sit down with Jonathan Sid­dharth, CEO & Founder at Tur­ing, to dis­cuss the process of build­ing a plat­form for remote engi­neers and how to assess that tal­ent so that com­pa­nies can unlock the human poten­tial beyond their borders.
Jonathan first hired remote engi­neers while work­ing at his pre­vi­ous com­pa­ny, which was lat­er suc­cess­ful­ly acquired. This was in 2012, right out of grad­u­ate school at Stan­ford. Jonathan and his part­ners were build­ing a machine-learn­ing-based con­tent rec­om­men­da­tion com­pa­ny and they were in fundrais­ing mode and knew that hav­ing a mobile app would help. This meant hav­ing to hire a num­ber of strong iOS engi­neers, but every­one suit­able was already at Google, Face­book, Apple, etc., and were unlike­ly to leave dream jobs to work at a start­up. Jonathan did what is com­mon sense now but was only start­ing to be known back then: he hired remote team mem­bers. He found them in Ukraine, Poland, Ser­bia, and Chi­na. Not only did the app ship but it won awards from Apple, which led to pub­lic­i­ty and con­nec­tions that allowed the com­pa­ny to raise its Series A.
After the acqui­si­tion, Jonathan took some time off to think about what to do next. He was aware that in 2018, even more so than in 2012, a world pow­ered by tech­nol­o­gy needs those who pro­duce and main­tain that tech­nol­o­gy. Yet engi­neers were even scarcer, despite the tal­ent pool grow­ing. With­out engi­neers, com­pa­nies can­not scale, much less begin and grow.
These days, post-pan­dem­ic, we are very much in a remote-first world, so every com­pa­ny wants to reap the rewards of remote engi­neer­ing tal­ent, but that's eas­i­er said than done. First, you have to deal with the chal­lenges of remote work.
Remote Is Hard
While there are many rea­sons why remote work is chal­leng­ing, Jonathan focus­es on three:
Pipeline — it's hard to build a big enough glob­al pipeline to find tru­ly great peo­ple. Often, to find 50 good engi­neers, you'll need a pipeline of at least 500 or maybe 5,000 engineers.
Eval­u­a­tion — Edu­ca­tion­al sys­tems around the world are dif­fer­ent so they can't all be eval­u­at­ed on the same cri­te­ria. Just because some­one lacks an Ivy League diplo­ma or a Sil­i­con Val­ley employ­er on a resume, it doesn't mean that they aren't a great tal­ent. But it takes a lot of band­width to eval­u­ate peo­ple from dif­fer­ent back­grounds and countries.
Man­age­ment — time zones and per­for­mance man­age­ment at dis­tance are chal­leng­ing and it's been demon­strat­ed that it takes the right bal­ance of super­vi­sion and auton­o­my to make remote work­ers feel valued.
When look­ing at these three prob­lems, the answer for Jonathan was straight­for­ward: soft­ware. He want­ed to build a plat­form that could:
Source engi­neers from a plan­e­tary pool
Vet engi­neers for Sil­i­con Val­ley cal­iber work
Use

AI

and machine learn­ing to match the right devel­op­ers to the right jobs
Tur­ing has also made sure that can­di­dates aren't just a num­ber with quan­ti­ta­tive scores; it built an index, which it calls a deep devel­op­er pro­file, that cross­es job type with tech stack with senior­i­ty lev­el. This solu­tion enables entre­pre­neurs to put togeth­er an engi­neer­ing dream team from scratch, with­out hav­ing to build a pipeline, vet it, and screen it themselves.
The soft­ware also helps cre­ate a more objec­tive, data-dri­ven, and con­sis­tent vet­ting process that's removed from the uncon­scious bias­es that humans can some­times bring to the process.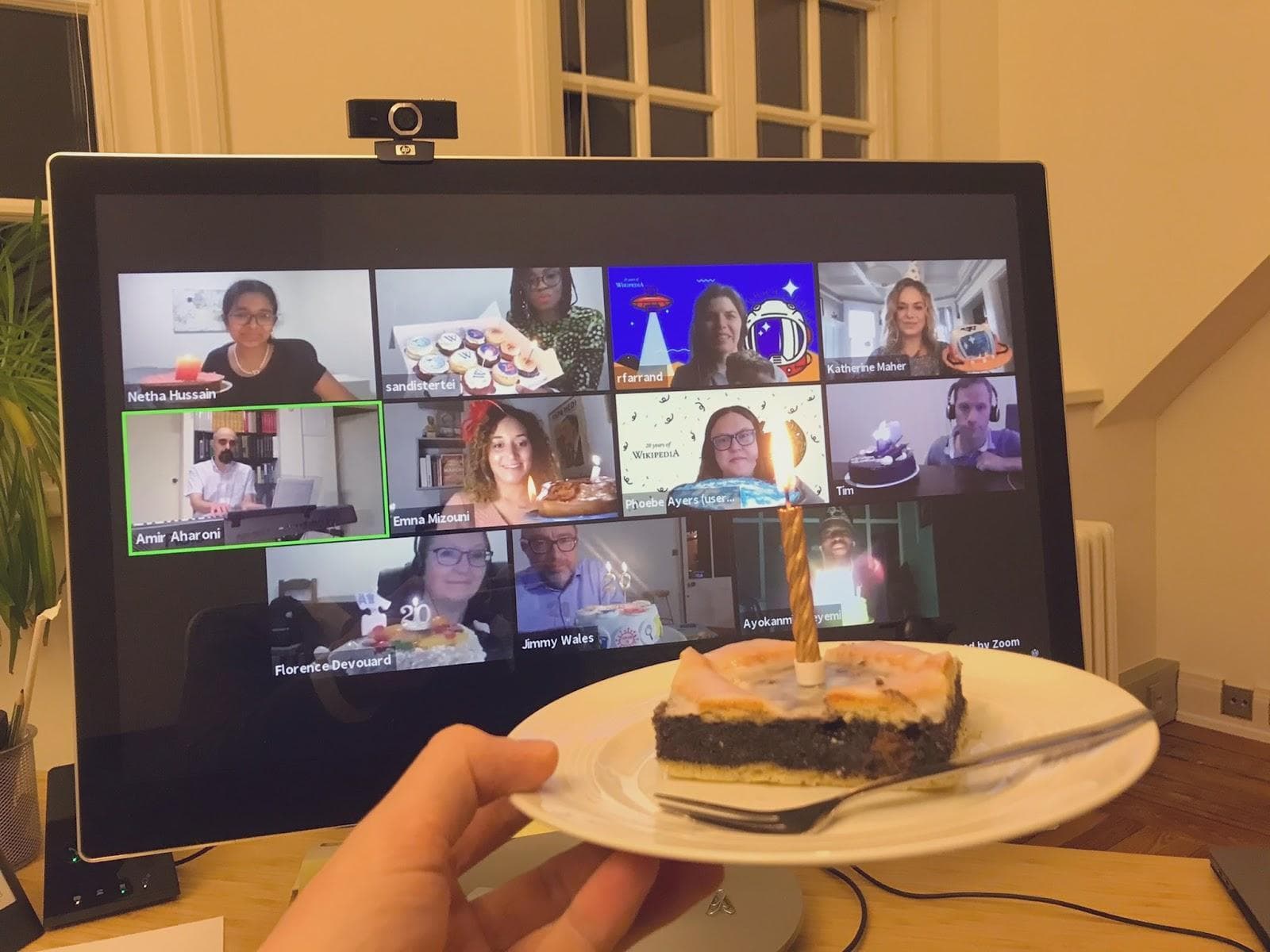 After the Hire
Tur­ing doesn't only want to get engi­neers hired, it wants to set them up for suc­cess. So it offers check­lists to com­pa­nies to make sure that onboard­ing hap­pens the right way, which includes set­ting stan­dards for com­mu­ni­ca­tion. It also has soft­ware installed that helps track pro­duc­tiv­i­ty in a pri­va­cy-friend­ly way, allow­ing both employ­er and employ­ee to share feed­back on the process.
It's steps like these that have led Tur­ing to have almost a 97% engage­ment suc­cess rate.
The Way Forward
Need­less to say, Tur­ing uses its own ser­vice to find team mem­bers to help build the com­pa­ny. Its data­base has 1.75 mil­lion devel­op­ers from almost 140 countries.
One of the chal­lenges Tur­ing works on inter­nal­ly is enforc­ing cul­ture. This is dif­fi­cult in any busi­ness but espe­cial­ly so in a glob­al­ly-dis­trib­uted work­force. Here Jonathan finds it help­ful to link com­mu­ni­ca­tion and con­nec­tion. Com­mu­ni­ca­tion is fos­tered and made more rel­e­vant by authen­tic con­nec­tion, and con­nec­tions are best fos­tered in person.
How to fos­ter that in-per­son con­nec­tion in a remote com­pa­ny? — Cre­ate events that allow team mem­bers to meet in real life and cel­e­brate core val­ues. Turing's core val­ues are speed, con­tin­u­ous improve­ment, and cus­tomer-cen­tric­i­ty. Some­times that means meet­ing every month, oth­er times meet­ing once a quarter.
Jonathan says that the way those meet­ings are con­duct­ed mat­ters, too. They can't be set up like a con­fer­ence or con­tin­u­ing edu­ca­tion, where every­thing is sched­uled and struc­tured. Instead, they should involve three ele­ments: struc­tured work, struc­tured fun, and unstruc­tured fun. Unstruc­tured fun, as its name sug­gests, involves unplanned activ­i­ties such as walk­ing or chat­ting that help build a more human con­nec­tion which man­i­fests in bet­ter work­ing relationships.
Once you've left that in-per­son envi­ron­ment, to con­tin­ue to build con­nec­tion vir­tu­al­ly and moti­vate remote employ­ees, Jonathan recommends:
Cel­e­brat­ing wins — Tur­ing has a tra­di­tion of each indi­vid­ual thank­ing some­one else on the team. This hap­pens every cou­ple of weeks and gen­er­ates a lot of pos­i­tiv­i­ty and goodwill.
Vir­tu­al hap­py hours — while some peo­ple might have got burned out on these dur­ing the pan­dem­ic, they still pro­vide a help­ful and large­ly unstruc­tured way for peo­ple to have con­ver­sa­tions and get to know each oth­er bet­ter out­side of spe­cif­ic work goals or projects.
What's clear from talk­ing to Jonathan is that he is not only build­ing a busi­ness to pro­vide employ­ers with bet­ter options for team mem­bers, but is also enabling employ­ees to grow their careers out­side of their geo­graph­ic con­straints. He's doing so with his eyes wide open to the chal­lenges of remote and is com­ing up with inno­v­a­tive and thought­ful ways to tack­le those challenges.
Check Out the Full Episode
Inter­est­ed in learn­ing more about how Jonathan cre­ates a strong cul­ture with remote teams? Check out the episode of The Brag­Wor­thy Cul­ture pod­cast on Apple or Spo­ti­fy. We dis­cuss chal­lenges in remote work and Tur­ing's solu­tions, and then Jonathan turns the tables and asks host Jor­dan Peace about Fringe's approach to team engagement.
Look­ing to build your own Brag­Wor­thy Cul­ture? Fringe can help. Fringe is the num­ber one lifestyle ben­e­fits plat­form. Give your peo­ple the pow­er of choice and save a ton of admin­is­tra­tive headaches by con­sol­i­dat­ing exist­ing ven­dors and pro­grams into a sim­ple, auto­mat­ed plat­form. Talk to our team to get started.