The Covid-19 pan­dem­ic has had a last­ing impact on the way we work today. We recent­ly had a chance to sit down with Matt Oxley, Co-Founder at Opal, to hear about some of the per­ma­nent changes they made as a result of the tem­po­rary lock­downs and trav­el restrictions.
Opal is a mar­ket­ing plan­ning plat­form that allows clients to see their work through the eyes of the cus­tomer. The plat­form brings togeth­er cam­paigns and con­tent, empow­er­ing users to cre­ate an amaz­ing brand expe­ri­ence. Opal's clients include Wendy's, Tar­get and GM to name just a few.
Opal pre­vi­ous­ly had an office in Port­land, Ore­gon, but made the deci­sion to go ful­ly remote after watch­ing employ­ee pro­duc­tiv­i­ty, and inter­per­son­al con­nec­tion, grow dur­ing the pan­dem­ic. The way Matt frames this deci­sion is trust: he trusts his team mem­bers to find the bal­ance that works for them.
Remote Work Isn't a One-Size-Fits-All
We may have all heard a child cry or a dog back in the back­ground while on a video call, these serve to remind us that the remote work envi­ron­ment is dis­tinct from the office equiv­a­lent. Con­se­quent­ly, in some cas­es, a cer­tain degree of com­pas­sion and under­stand­ing may be required. It could also be that some team mem­bers may need a lit­tle assis­tance in opti­miz­ing their work situation.
One of the ways in which Opal sup­ports its employ­ees is by pro­vid­ing access to cowork­ing spaces for every­one in the com­pa­ny. While some team mem­bers may be for­tu­nate enough to have a ded­i­cat­ed, sound­proof home office, equipped with a com­fort­able desk and ergonom­ic chairs, oth­ers may have to make do with a walk-in closet.
Cowork­ing spaces also vary in shape, size and ameni­ties, but they all pro­vide a base­line of sup­port, often includ­ing booths for con­fi­den­tial phone calls or in-per­son meet­ings. By pro­vid­ing these spaces as part of employ­ee ben­e­fits, Opal is giv­ing options to team mem­bers who want to opti­mize their remote work environment.
Matt empha­sizes that this is just one part in the greater nar­ra­tive of, ​"trust­ing your team and giv­ing them per­mis­sion to find their own per­son­al bal­ance." Of course, the com­pa­ny ben­e­fits from hap­py employ­ees, but Matt knows that oth­ers will ben­e­fit too, whether that be spous­es, chil­dren or the com­mu­ni­ty at large.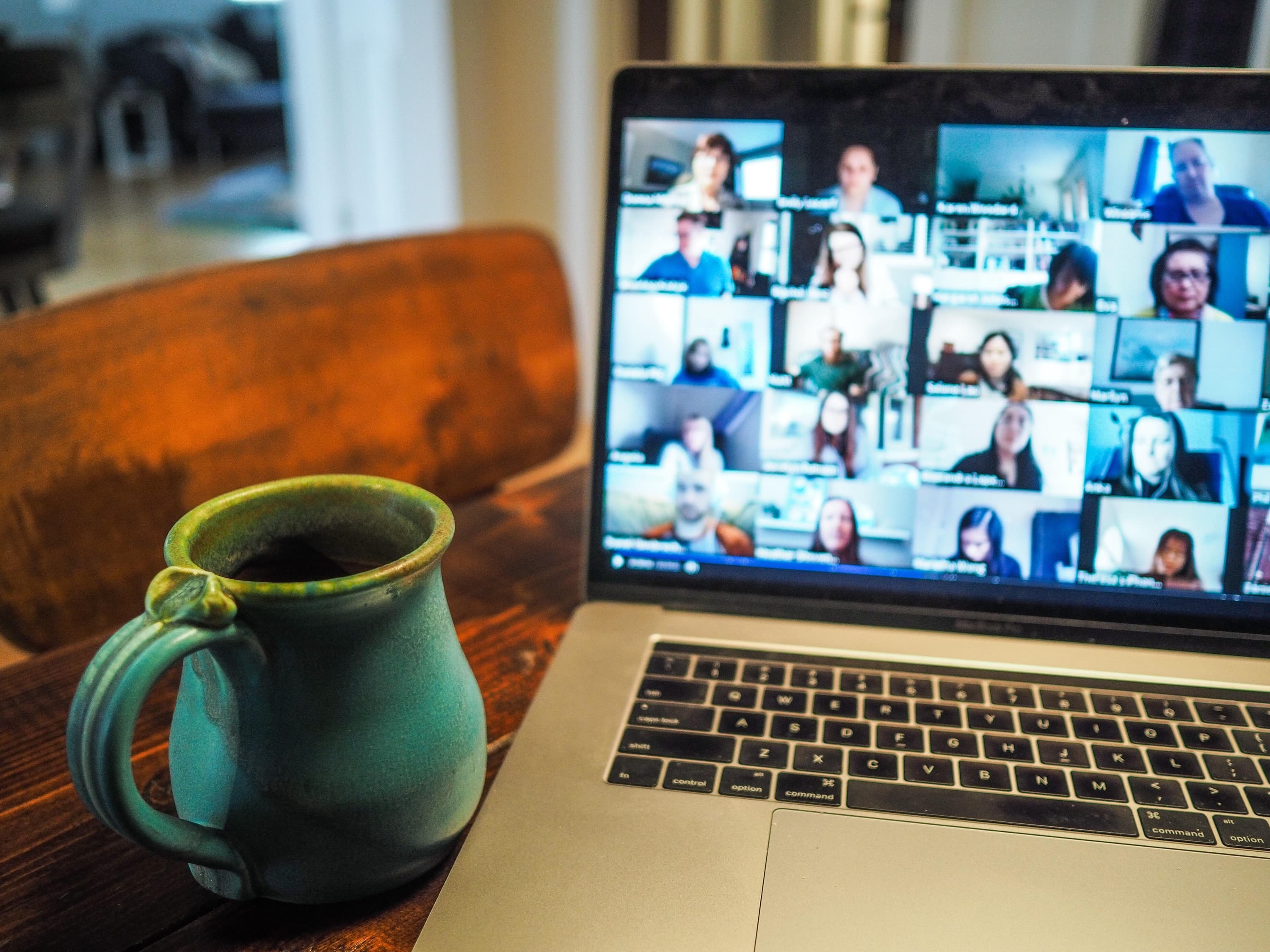 A Friendly Nudge
Habits are hard to break and peo­ple are used to choos­ing the com­pa­ny over their own per­son­al needs. Opal has fought against this by man­dat­ing min­i­mums for PTO. By cre­at­ing a base­line for vaca­tion time instead of mak­ing it option­al, Opal is try­ing to encour­age a shift in mind­set. If peo­ple take time off work because they are ​"forced" to through poli­cies like these, they may expe­ri­ence that they come back to work more refreshed, with new ideas and cre­ativ­i­ty at their dis­pos­al. ​"We know that per­son­al bal­ance is going to cre­ate bet­ter humans, and prob­a­bly bet­ter pro­fes­sion­als and per­for­mance for our busi­ness, too," says Matt.
Anoth­er friend­ly incen­tive is Opal's ​'First Fri­days' pol­i­cy. Every first Fri­day of the month is giv­en to all employ­ees as a day off. No meet­ings, no Slack mes­sages, no emails, no excep­tions. It has become a favorite ben­e­fit since its intro­duc­tion 18 months ago and has become one more tool in cre­at­ing that work-life bal­ance.
The merg­er of per­son­al, pro­fes­sion­al and social lives brought about by the pan­dem­ic is grad­u­al­ly begin­ning to set­tle and form bound­aries, and pro­grams such as those intro­duced by Matt and his team can help safe­guard those bound­aries. They can trans­form short-term bal­anc­ing tac­tics into long-term orga­ni­za­tion­al mind­set shifts. More than any­thing, Matt notes, peo­ple appre­ci­ate being trust­ed instead of being supervised.
Meeting In-Person Still Matters
Even though Opal had made the deci­sion to go ful­ly remote, Matt still con­sid­ers in-per­son meet­ings a vital part of the company's suc­cess. It's a lit­mus test, he says. ​"Is the vibe alive? Can you feel the ener­gy? Does what you're doing remote­ly on Zoom and Slack still stick when you're togeth­er in person?"
For Matt and Opal, the answer is def­i­nite­ly yes. They recent­ly host­ed an all-com­pa­ny event in Port­land, where they had the chance to social­ize, con­nect and just be together.
While it's tempt­ing to use such all-hands meet­ings as an oppor­tu­ni­ty to delve deep into strat­e­gy and direc­tion, Matt resist­ed the urge and built a pro­gram that empha­sized con­nec­tion. He rea­soned that con­nec­tions build rela­tion­ships, which in turn build team cohe­sion, which ulti­mate­ly uplifts all parts of the com­pa­ny. These get-togeth­ers can­not, and should not, sim­ply be ​"work­ing togeth­er in-per­son" sessions.
Because the par­a­digm of in-per­son work as a default has come to an end, such get-togeth­ers are often the only time employ­ees can meet. Our work­forces are now com­ing from an ever-wider pool of labor. That's one more advan­tage that Matt has seen in going remote: ​"we're able to get dif­fer­ent per­spec­tives in addi­tion to a larg­er tal­ent pool."
It's not easy for a busi­ness to turn chal­leng­ing cir­cum­stances into long-term poli­cies that fun­da­men­tal­ly improve the com­pa­ny. How­ev­er, Opal has proven that it is pos­si­ble as long as you are will­ing to trust your team. If you want to go deep­er with some of the ideas Matt has shared, check out his arti­cle on Evolv­ing Opal's Cul­tur­al DNA.
Check Out the Full Episode
If you'd like to learn more about Matt and his vision for evolv­ing com­pa­ny cul­ture, lis­ten to our full inter­view by tun­ing into the pod­cast on Apple or Spo­ti­fy.
Look­ing to build your own Brag­Wor­thy Cul­ture? Fringe can help. Fringe is the num­ber one lifestyle ben­e­fits mar­ket­place. Give your peo­ple the pow­er of choice and save a ton of admin­is­tra­tive headaches by con­sol­i­dat­ing exist­ing ven­dors and pro­grams into a sim­ple, auto­mat­ed plat­form. Talk to our team to get started.