It's no secret that suc­cess­ful com­pa­nies have sat­is­fied employ­ees. In order to build a pro­duc­tive team, you need to cater to your people's per­son­al inter­ests, not just their con­ven­tion­al work­place needs.
Whether you're hir­ing new employ­ees or try­ing to retain top per­form­ers, you need to make them feel val­ued. The best way to do this is by offer­ing inno­v­a­tive and cus­tomized employ­ee perks. Show peo­ple that you care about them, and you'll have bet­ter chances of retain­ing a sat­is­fied and suc­cess­ful team.
You may already be famil­iar with the dif­fer­ent types of employ­ee ben­e­fits, which include ben­e­fits required by fed­er­al and state laws, and fringe ben­e­fits. Tra­di­tion­al fringe ben­e­fits include health insur­ance, vaca­tion days, life insur­ance, and flex­i­ble sched­ul­ing, among oth­ers; how­ev­er, many peo­ple are look­ing for ben­e­fits that go beyond the basics these days. Give your team the free­dom to choose unique employ­ee ben­e­fits with the fol­low­ing inno­v­a­tive ideas.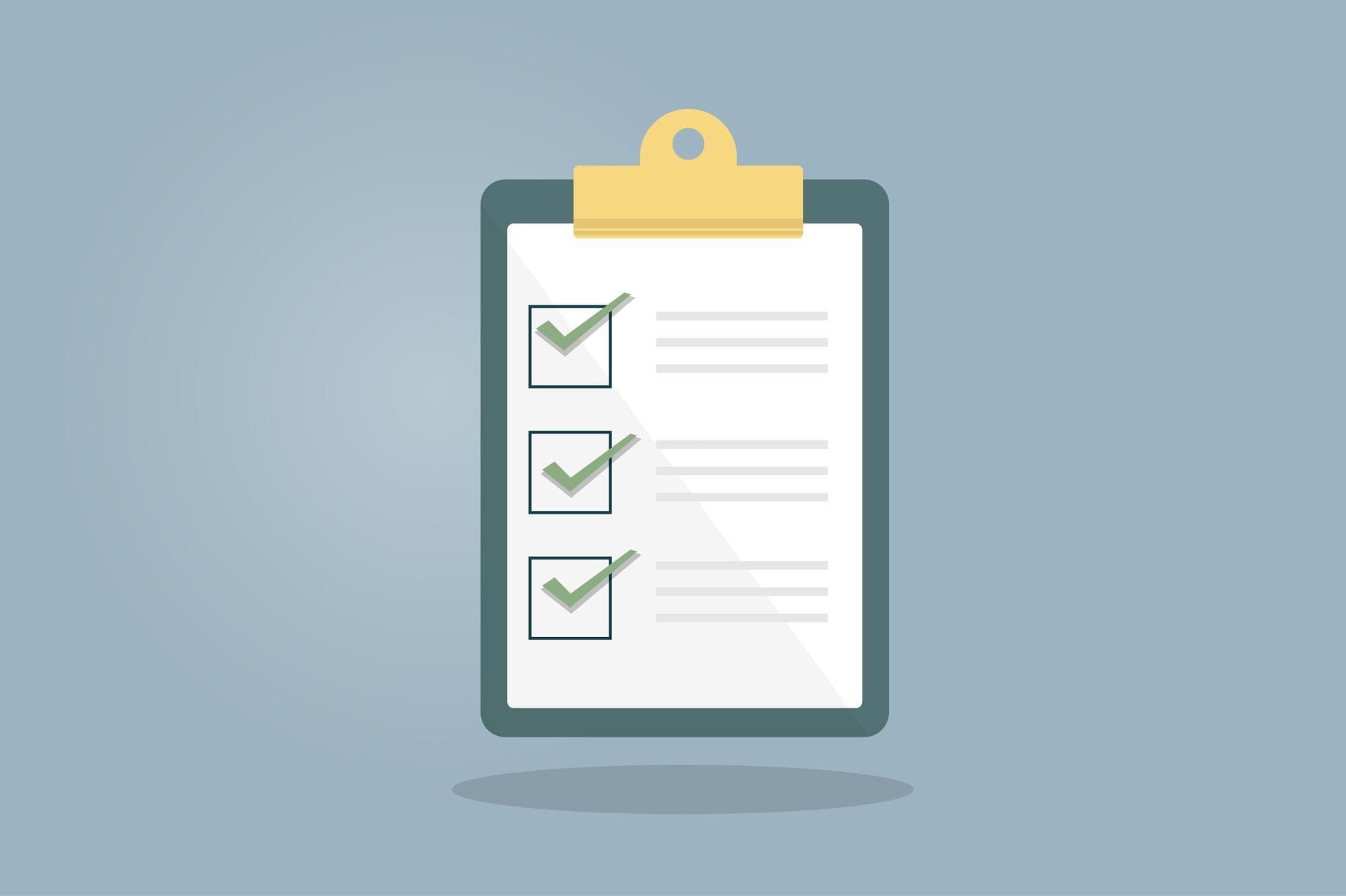 Source
Benefits to Enhance Well-Being
A grow­ing num­ber of com­pa­nies are offer­ing ben­e­fits that address the phys­i­cal, men­tal and finan­cial needs of their people.
1. Gym Memberships
There's a good chance that some of your employ­ees par­tic­i­pate in var­i­ous fit­ness activ­i­ties, either in a gym or at home. By pro­vid­ing ben­e­fits that pay for month­ly fit­ness class­es or offer dis­counts on fit­ness fees and home equip­ment, you're show­ing that you val­ue and pro­mote your peo­ple's phys­i­cal health. Exer­cise is proven to pos­i­tive­ly improve work per­for­mance, after all.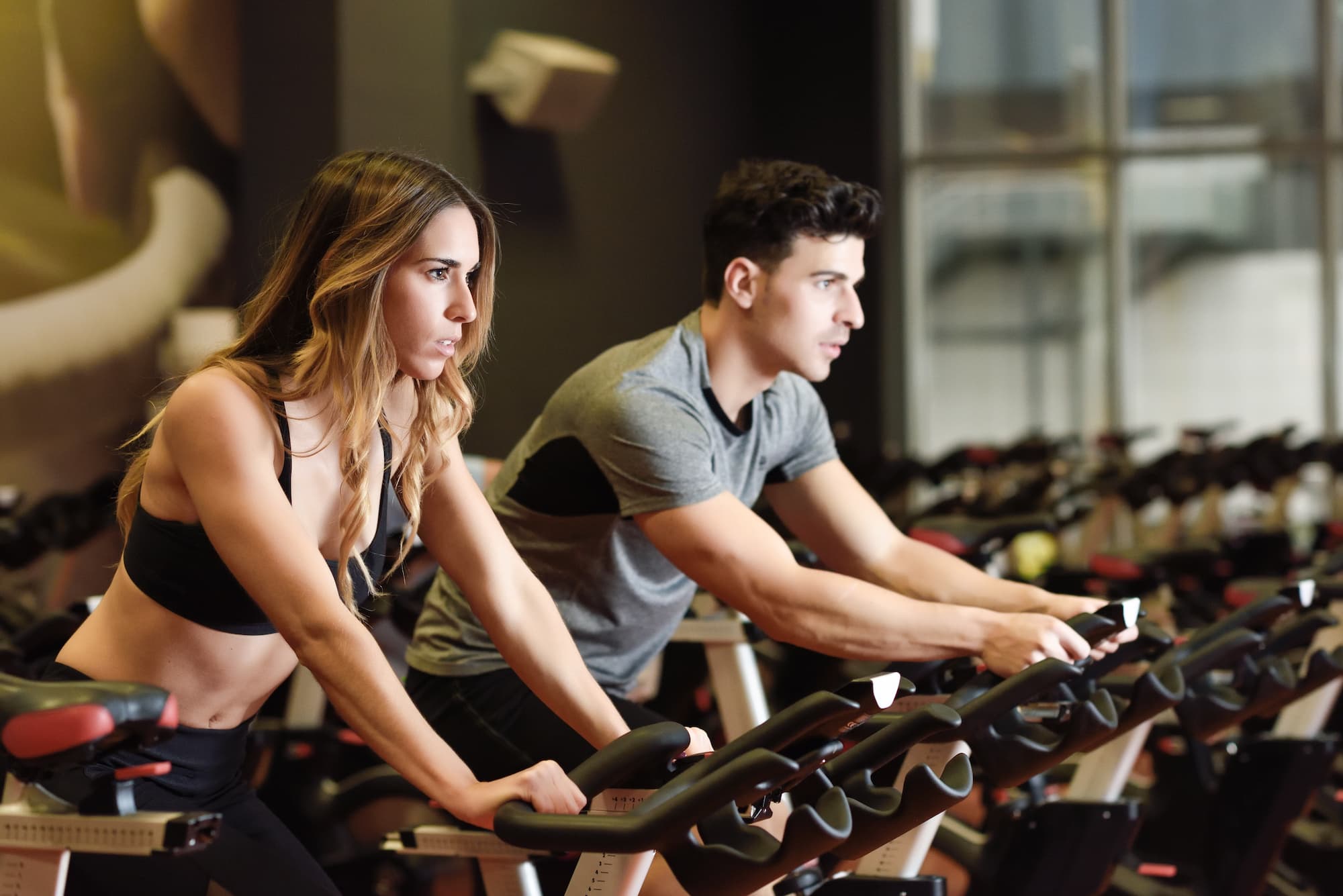 Source
2. Mental Health Services
Ther­a­py and men­tal health ser­vices are no longer taboo, thank­ful­ly. Sup­port and coun­sel­ing ser­vices are being used more fre­quent­ly, and your peo­ple are increas­ing­ly like­ly to seek out these ser­vices. If you offer ben­e­fit flex­i­bil­i­ty, then your employ­ees can find pro­fes­sion­al help that fits their needs with­out over­step­ping any per­son­al boundaries.
3. Financial Well-Being

&

Investment Training
Invest­ing deci­sions can be com­plex, par­tic­u­lar­ly if an employ­ee uses a retire­ment plan through work and invests as an indi­vid­ual. You can offer cours­es that edu­cate your peo­ple about finances and invest­ing and find inde­pen­dent experts who give advice. Invest­ment edu­ca­tion is rarely explored and most younger employ­ees would ben­e­fit from learn­ing more about this area.
4. Mentor Programs
Many new employ­ees can ben­e­fit from the guid­ance of a men­tor. If you for­mal­ize a men­tor­ing process, more peo­ple will be able to par­tic­i­pate, enrich­ing the lives of men­tors and mentees. Search for expe­ri­enced peo­ple in your indus­try both inside and out­side of your busi­ness, and ask them to serve as men­tors for your new hires.
5. Tuition Reimbursement
Edu­ca­tion is expen­sive. In fact, the nation­al stu­dent loan debt is cur­rent­ly at about $1.64 tril­lion. If you offer tuition reim­burse­ment, you're bol­ster­ing your peo­ple and help­ing them suc­ceed finan­cial­ly while train­ing them to con­tribute to the well-being of the company.
6. Life Coaching
A life coach can help with both per­son­al and pro­fes­sion­al life deci­sions. Peo­ple use life coach­es when going through big changes or when they want to devel­op pro­fes­sion­al­ly. Pro­vide con­nec­tions to life coach­es and help to fund the cost of the coach­ing to improve the day-to-day life of employees.
7. Master Classes on Industry Subjects
Make pro­fes­sion­al devel­op­ment more inter­est­ing by offer­ing mas­ter class­es from experts in your indus­try. A mar­ket­ing firm can offer a course with an email mar­ket­ing expert, while a law firm might book a course on intel­lec­tu­al property.
Lifestyle Benefits
Lifestyle ben­e­fits are perks that an employ­ee receives out­side of their wage or salary that specif­i­cal­ly aim at meet­ing every­day needs — child care, food deliv­ery, men­tal health. More mean­ing­ful ben­e­fits will ful­fill your employ­ees' per­son­al inter­ests. What do they enjoy doing out­side of work? What types of ben­e­fits would they val­ue the most?
8. Pet Care
In 2020, the Amer­i­can Vet­eri­nary Med­ical Foun­da­tion esti­mated that 45% of house­holds own a dog and 26% own a cat. If the major­i­ty of your peo­ple have worked at home dur­ing the pan­dem­ic, they've spent far more time with their pets — and many may have got­ten a pet to keep them com­pa­ny while stay­ing home.
Dog walk­ing or cat sit­ting is par­tic­u­lar­ly use­ful if, or when, your employ­ees move back to the office or return to busi­ness trav­el after the pan­dem­ic. They'll want to know their val­ued com­pan­ion is cared for when they are no longer around 24⁄7.
9. Recreational Travel
Who doesn't love time off? Dis­counts on air, hotel and oth­er trav­el ser­vices can be ben­e­fi­cial for a major­i­ty of employ­ees. If your firm uses an out­side com­pa­ny to man­age your busi­ness trav­el, the same provider may even be able to help your employ­ees with per­son­al trav­el planning.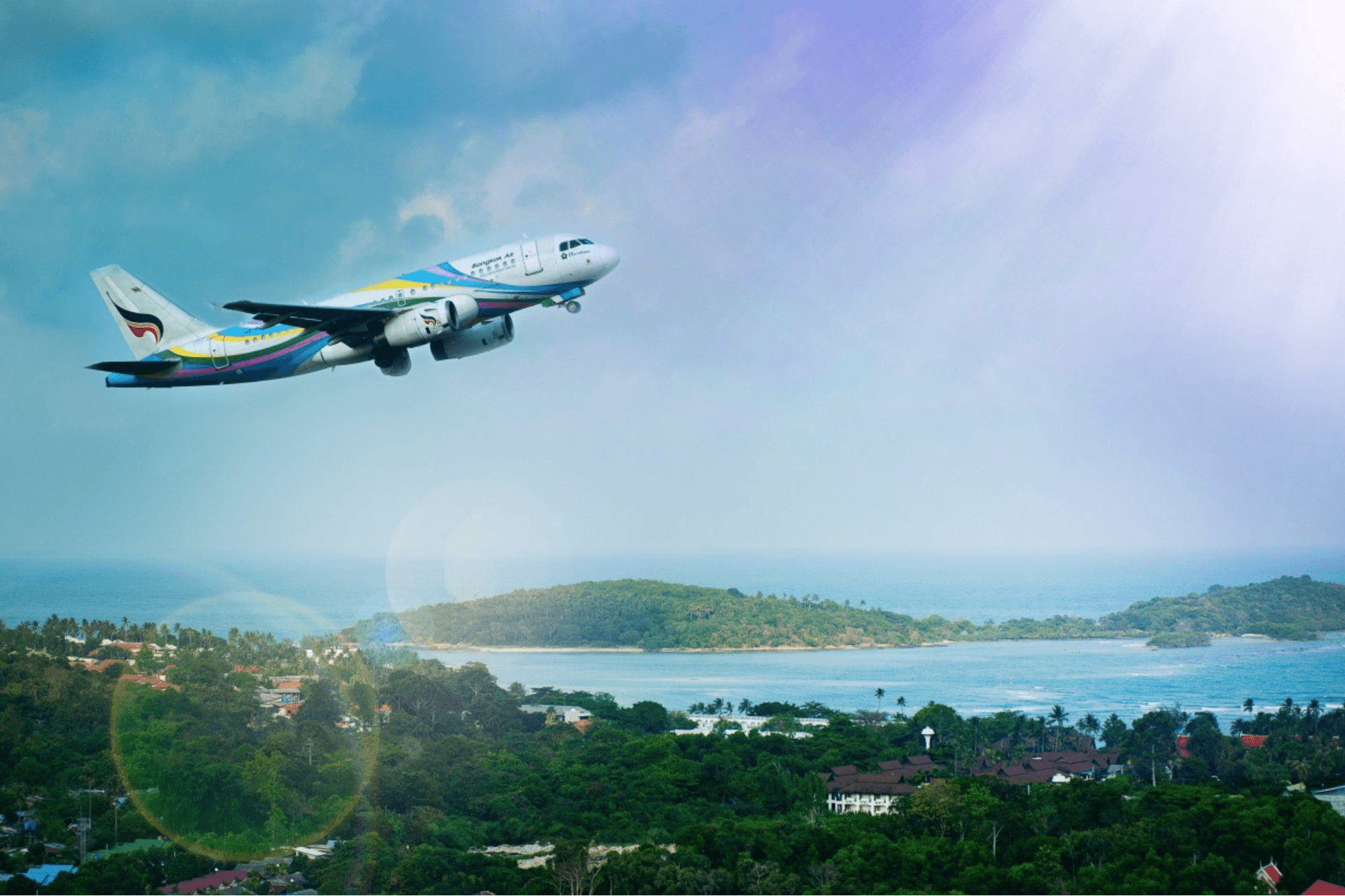 10. Dry Cleaning Pickup

&

Housecleaning
Some ben­e­fits may lack the excite­ment that a vaca­tion pro­vides, but are arguably more use­ful and valu­able. Ben­e­fits that free up employee's time on a dai­ly or week­ly basis can allow more time for them to focus on hob­bies, rela­tion­ships or oth­er activ­i­ties to stim­u­late their inter­ests. Dry clean­ing pick­up or a house­clean­ing ser­vice are two great exam­ples that will sur­prise and please your team.
11. Public Transportation
Com­mut­ing to work can be time-con­sum­ing and expen­sive, and you can help reduce those costs with the help of a unique ben­e­fit. Dis­counts on trains, sub­ways and oth­er types of pub­lic trans­porta­tion are a great way to reduce the stress and cost of com­mut­ing, espe­cial­ly when your office is locat­ed in a city.
Benefits in the Office
If your firm plans on shift­ing to an in-office set­ting as the pan­dem­ic sub­sides, you may want to con­sid­er ben­e­fits that make office life more satisfying.
12. Book Clubs
Work­place con­nec­tions are a great way to learn about new and inter­est­ing books. If mem­bers of your staff read the same types of books, they may gain new con­nec­tions and build rela­tion­ships that they hadn't before. You can eas­i­ly use the Book­clubs online app to start a book club group.
13. In-Office Meals or Snacks
Your staff can save time and mon­ey if you offer meals in the office. This is anoth­er oppor­tu­ni­ty to get to know your employ­ees by explor­ing their food pref­er­ences. And it's always a good idea to sup­ply a break room or office kitchen with cof­fee, seltzer water, snacks and break­fast items.
14. Getting Outside
If a group needs to meet, con­sid­er mov­ing the meet­ing out­side, weath­er per­mit­ting. The fresh air and change of scenery pro­vide a nice break from the office and may even prove to be more productive.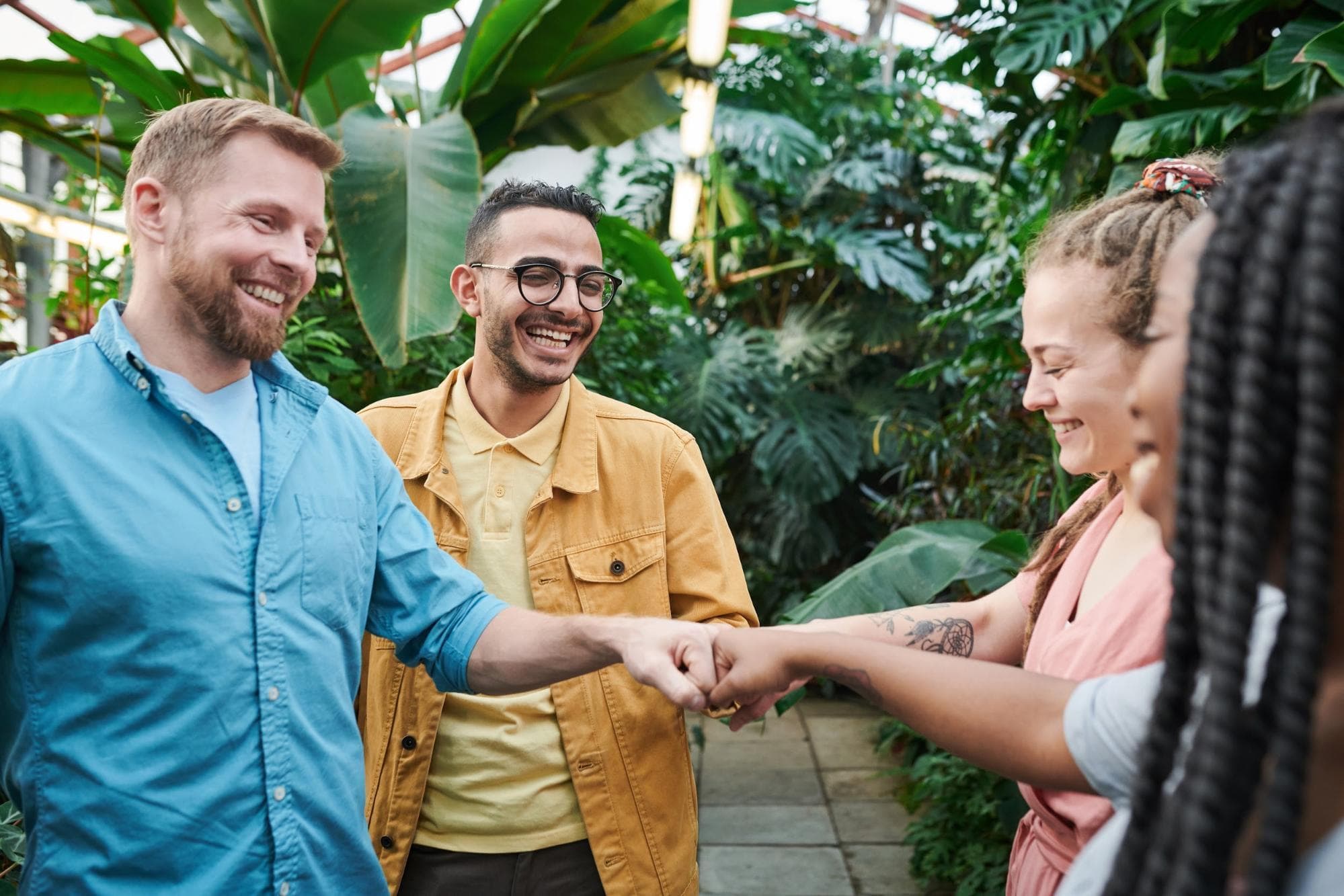 15. Yoga

&

Other Fitness Classes
As your peo­ple return to the office in 2021, you can offer yoga, med­i­ta­tion and oth­er fit­ness class­es in the office. This in-house approach makes class­es more con­ve­nient and accessible.
16. Relaxed Meeting Spaces With Comfortable Furniture
Make office meet­ings more com­fort­able by cre­at­ing a col­lab­o­ra­tive space with couch­es and com­fort­able chairs. A less for­mal set­ting is proven to make meet­ings more pro­duc­tive, accord­ing to Forbes.
Other Innovative Benefits
There are a few addi­tion­al unique ben­e­fits that many com­pa­nies offer:
Dis­counts on com­pa­ny prod­ucts and services

Home office fur­nish­ing stipend

Clos­ing the office dur­ing holidays

Sub­scrip­tion boxes

Stream­ing services

Per­son­al­ized gifts for mile­stones and anniversaries
Think care­ful­ly about your com­pa­ny ben­e­fits so that you can appeal to the inter­ests and goals of each and every employee.
Upgrade Your Employee Lifestyle Benefits System
With Fringe, you can reward your val­ued employ­ees by allow­ing them to choose which ben­e­fits they want, based on their lifestyle and indi­vid­ual interests.
Fringe is an easy-to-use plat­form that hosts a mar­ket­place of per­son­al­ized fringe ben­e­fits from hun­dreds of ven­dors. Each indi­vid­ual per­son can select the ben­e­fits that mean the most to them. Busi­ness­es can now offer fringe ben­e­fits that sup­port employ­ees — and their fam­i­lies — phys­i­cal­ly, men­tal­ly, emo­tion­al­ly and financially.
Avoid the one-size-fits-all approach and your peo­ple will feel more seen, appre­ci­at­ed and sup­port­ed. Upgrade your employ­ee ben­e­fits sys­tem with Fringe. Give your peo­ple all of these ben­e­fits and more with Fringe. Sched­ule a free demo today!